Date
Apr 13, 2022 - Jun 29, 2022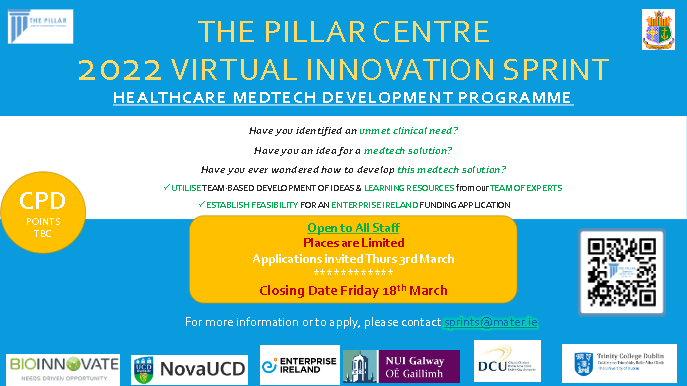 The Pillar Centre 2022 Virtual Innovation Sprint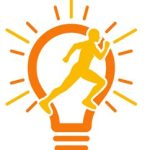 Healthcare Medtech Development Programme
Have you identified an unmet clinical need?
Have you an idea for a medtech solution?
Have you ever wondered how to develop this medtech solution?
This year's Sprint will allow participants to:
UTILISE TEAM-BASED DEVELOPMENT OF IDEAS & LEARNING RESOURCES from our TEAM OF EXPERTS
&
ESTABLISH FEASIBILITY FOR AN ENTERPRISE IRELAND FUNDING APPLICATION
Course Overview
This programme will be delivered via online content and webinars as well as meetings with your assigned mentors.
Meet the Faculty
Director of Innovation and Innovation Sprint Lead
Course Tutor HIHI/TCD Postgraduate Diploma in Healthcare Innovation
Director of the Translational Medical Device Lab at NUI Galway
Senior Commercialisation Specialist at Enterprise Ireland
Innovation from Healthcare Lead, NUI Galway
Associate Professor School of Mechanical and Materials Engineering, UCD
Associate Prof. in Biomechanical Engineering, Mechanical, Manuf & Biomedical Engineering, Trinity College Dublin
Assistant Professor School of Mechanical & Manufacturing Engineering, DCU
Case Manager, Knowledge Transfer, NovaUCD
Venue
The Pillar Centre for Transformative Healthcare,
Level 3 Misericordiae Building,
Mater Misericordiae University Hospital,
Dublin 7