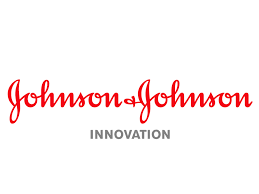 Johnson & Johnson Nurses Innovate QuickFire Challenge: Healthcare Transformation Through Nurse-led Tech
ENTER THE CHALLENGE
https://jlabs.jnjinnovation.com/quickfire-challenges/nurses-innovate-quickfire-challenge-healthcare-transformation-through-nurse-led-tech?utm_campaign=QFC%20Nurse-led%20Tech&utm_medium=email&_hsenc=p2ANqtz–1UNBCTFS7Ar0flDIziazKkChNb4LtbnyT5DVScaRdMwSdG_GamCqpPg6we34YlRSp_ncw3BECQx8SBTQjYZB7JBjcgw&utm_source=hs_email&utm_content=201754688&hsCtaTracking=1fc37608-d9ac-44f0-818c-0db08a08f241%7Cb5f156d3-10aa-4ae8-9fee-daf8dd21df4f
Health technology is critical to this transformation, and we believe nurses have insights into how tech can better augment and support them, ultimately strengthening healthcare delivery and outcomes.
Time is running out to apply to the Johnson & Johnson Nurses Innovate QuickFire Challenge: Healthcare Transformation Through Nurse-led Tech, together with the American Nursing Informatics Association (ANIA) and the American Organization for Nursing Leadership (AONL).
We invite nurses worldwide to bring their experiences, ideas, and insights to help create tech-enabled protocols, devices or treatment approaches that aim to drive healthcare transformation.
Improve patient care and outcomes in any disease state or care setting.
Create efficiencies for nurses, leading to more high touch, high value interactions with patients, and extending their reach.
Up-skills nurses and student nurse education to improve patient care delivery and outcomes in varied care settings, including remote care (e.g., Virtual Reality (VR), Sim Labs, etc.)
Support data driven decisions and/or integrates social determinants of health (SDOH) data to help address health inequities and reach underserved patient communities.
Improve patient and nursing support by expanding nursing workforce opportunities. Examples include expanding connectivity between nurse retirees and mentors through virtual support.