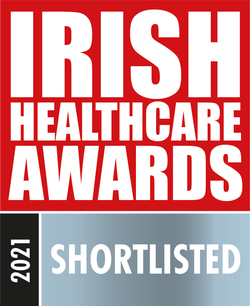 The Irish Healthcare Awards 2021
The Pillar Centre team is delighted to have been shortlisted for this year's Irish Healthcare Awards 2021 in the category Educational Meeting of the Year (Webinar). In November 2020, we collaborated with the Irish Endocrine Society (IES)  to deliver the first virtual annual meeting of the Society's history using the Eventsential virtual event platform.
Congratulations to our Mater colleagues who were also shortlisted; The Mater LGBTQ+ Ally Rainbow Pin Campaign in the Equality Initiative of the Year category and the Beta-D-Glucan: small test – BIG IMPACT project, shortlisted as Hospital Project of the Year. 
Good luck to all on November the 15th!