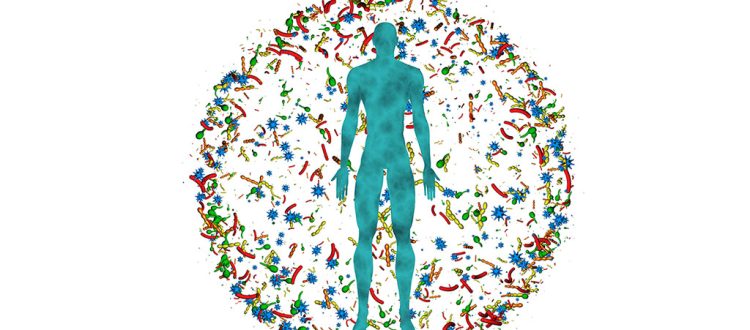 The Directorate of Education Research and Innovation (DERI) at the Pillar Centre (MMUH) is to coordinate the EU funded Horizon 2022 Study Microb-AI-ome
Microb-AI-ome
Federated artificial intelligence for privacy preserving international stratification of colorectal cancer patients
Colorectal (CRC) is the second most common type of cancer worldwide. Early identification of those at risk for CRC or with CRC is essential for prevention and successful treatment of same. BowelScreen is the national CRC screening programme for Ireland led by Prof Padraic MacMathuna. All individuals over 60 years are currently offered an opportunity to submit a faecal sample for analysis for occult blood. If this sample is positive the individual is offered a colonoscopy. 80% of those offered colonoscopy attend. The MMUH is a CRC screening centre for BowelScreen.
Research studies have shown that the microorganisms that normally live in each individuals gut are unique to that individual (gut microbiome). Preliminary studies from the Microbiome Research Centre at University College Cork have suggested that those individuals at risk for CRC will show specific alterations in their gut microbiome as detected using complex genomic analyses. This raises the possibility that these alterations could be used in the future as a specific screening test for CRC.
This EU funded Horizon 2022 Study is a multicentre collaboration between BowelScreen Ireland and University College Cork Microbiome Research Centre from Ireland with University of Hamburg (artificial Intelligence and Cyber security) and Clinical and Research Institutes in France, Austria and Romania.
The goals of the study are to:
Create the first privacy by design federated health database network coupled to a federated artificial intelligence (AI) app store to stratify colorectal cancer (CRC) patients into clinical phenotypes using integrated clinical and microbial metagenomic data
Integrating >100,000 faecal microbial metagenome profiles and associated clinical data
Increase CRC screening specificity to reduce the false positive rate of currently ca.37% by at least 17to 20% in order to avoid non-necessary, unpleasant and invasive colonoscopies.