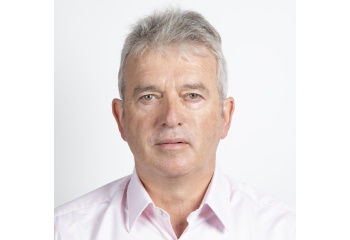 Welcome Prof Joseph Duggan – Our new Director of Education
The Pillar Centre is delighted to welcome Prof Joseph Duggan as our new Director of Education!
Joe has been committed to education in the Mater Hospital at both undergraduate and postgraduate level for many years and is dedicated to imparting this same energy and drive to the development of education programmes through the Pillar Centre for Transformative Healthcare.
Working as a Consultant Physician and Geriatrician in the Mater Hospital, Joe is an active researcher with special interest in Ageing and Blood Pressure/Hypertension as well as Stroke. He is an accomplished teacher, both at undergraduate and postgraduate levels and has received numerous awards and recognition for this work. Joe was conferred with a  Diploma in University Teaching from UCD in 2014 and in 2017 spent six months as Visiting Professor in the Dept of Internal Medicine at Beth Israel Deaconess Medical Centre/Harvard Medical School primarily as a postgraduate clinical teacher.
Congratulations Joe!